Focus Fashion Shop Catwalk cool from the High Street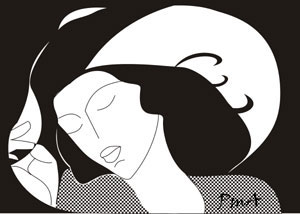 **You may not be able to view this widget with some devices, if not Click here for mobile friendly Focus Fashion Blogspot
Biker Chic
Get biker chic with a classic fitted leather motorcycle jacket worn supermodel style, collar-up, zipped up to the neck or left open. Good quality leather goes soft with age and does not crack. A classic leather biker jacket is a real investment and will last a lifetime. Leather is cool in summer over a girly ditzy print dress and warm in winter for a real rock chick look with t-shirt, skinny jeans or black tights and boots. If you want to take on some 80s style think DI Alex Drake aka Keeley Hawes strutting her stuff in a white biker jacket and what worringly looked like a pair on Ron Hills in BBC1's Ashes to Ashes. In the 80s pop duo Bros wore classic leather biker jackets one white, one black.

Fitted Classic Motorcycle Jacket
I Can Stand the Rain
ALL THE COLOURS OF THE "RAINbow
-
Have a welly nice time at festivals on rainy days and fun days.
Get some celebrity country style with a pair of colourful
Wellington Boots
ANYTHING PENDING!
MUD FLAP GIRL PENDANT
- As seen on Victoria Beckham. The Mud Flap Girl Pendant is one of the top trends in the USA. at the moment.
Looking Fashion Forward & Awards

The dreary conditions are keeping me in, although I did head out over Exmoor at the weekend looking for some atmospheric shots. Fashion goes out the window (but not colour co-ordination) as I don Bobble Hat, Hiking Boots, Thermal Vest, Fleece and Paramo Jacket. I am walking to keep warm and the moor looks dark and brooding at this time of year. Amazingly for one moment the sun comes out. Changing light and light rain and moorland colour returns fleetingly. Earlier in the week, I couldn't decide whether to go out and shoot the Lunar Eclipse and Super Blood Wolf Moon. Instead we drew back the curtains and watched the eclipse through the window. The moon was still out in the morning a wonderful golden glowing star. Three other starry events will take place in February the 70th annual BAFTAs while over in the USA the 61st Annual Grammy Awards followed by the Oscars, the 91st Academy Awards. Wow and all the red carpet glitter and glitterati that goes with it. If that isn't enough the juggernaut that is Fashion Week will be rolling New York, London, Milan and Paris. Don't worry if you don't have a seat on the front row you can now view live online …or on YouTube. See it buy it now being the order of the day for many of the designer collections now.

We are updating this page. Please don't forget to keep up to date with the latest features on our mobile friendly blogs
This page contains affililate links to national and international companies. The links to information or products listed are for your convenience so you may browse a greater selection of online stores at your leisure. . NB If you purchase through any affiliate link it may (or most probably not) result in a small commission. The merchant only knows you have visited this site if your Cookies are enabled. This page is a window of opportunity, Check this page or the mobile friendly Focus Fashion Blog. The third party affiliate links go through to the well known and reputable online stores, if you have cookies enabled merchants can see that you visited this site. Please read cookie policies for this site and individual merchants. You can buy safely on line from reputable companies offering safe and secure shopping and have goods delivered straight to your door.