Brand New Shoes
GIRL HEAVEN
Brand
All Brands
Adidas
Butterfly Twists
Cat footwear
Converse
Crocs
Dune Shoes
Dr Martens
Havaianas
Hunter
Hush Puppies
Joules
L.K. Bennett
Merrell
Red or Dead
Sauconys
Schuh
Sebago
Sketchers
Superga
Timberland
Trend
Classic
SHORT BOOTS
Style
ALL THAT JAZZ
What Style - Roaring Twenties! Two-tone Brogues & thoroughly modern Mary Janes. Dancing Shoes, ankle straps, buckles & t-bars.

Ballroom shoes, Latin shoes, Salsa shoes, tango shoes, latin dance wear and tango dance wear.
Boots
BOOT CAMP
SHEEPSKIN BOOTS
For top quality sheepskin boots as seen on Sienna Miller, Kate Moss and Cameron Diaz.
Shop Short Sparkles
Fringe Benefits
Fringed moccasin boots as seen on Kate Moss, Sienna Miller and I'm a Celebrity's Gemma Atkinson
SNOW BOOTS
Snow boots to be seen in.Liv Tyler, Sienna Miller, Paris Hilton, Lindsay Lohan and Victoria Beckham!
Socks
Tights
Henry Holland
UK Tights - all brands
Focus Fashion Shop Catwalk cool from the High Street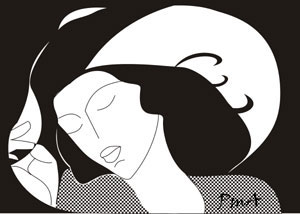 Trend Spotting
Surita Pyjama Jacket
is accented with contrast piping. This lustrous piece is cinched at the waist with a self-tie sash, and is finished with front pockets. Co-ordinate them with the matching Surita trousers, or wear them with jeans
**You may not be able to view this widget with some devices, if not Click here for mobile friendly Focus Fashion Blogspot
Check List
The Duchess of Cambridge has made no secret of her love of wedges including the PIED A TERRE IMPERIA
, which she wore when she left hospital with baby Prince George, she also recently wore them during her and Prince William's visit to Uluru as part of their royal tour of Australia.
Shop Denim
Nine by Savannah Miller for Debenhams
French Connection New Arrivals
Topshop Unique
Sweaty Betty's New Collection "Yoga Retreat"
Lipsy Love Michelle Keegan - Lookbook
New in at Hunter
Party Pieces
Shop for Wedding Dresses & Precious Party Frocks and occasion wear
Biker Chic
Get biker chic with a classic fitted leather motorcycle jacket worn supermodel style, collar-up, zipped up to the neck or left open. Good quality leather goes soft with age and does not crack. A classic leather biker jacket is a real investment and will last a lifetime. Leather is cool in summer over a girly ditzy print dress and warm in winter for a real rock chick look with t-shirt, skinny jeans or black tights and boots. If you want to take on some 80s style think DI Alex Drake aka Keeley Hawes strutting her stuff in a white biker jacket and what worringly looked like a pair on Ron Hills in BBC1's Ashes to Ashes. In the 80s pop duo Bros wore classic leather biker jackets one white, one black.

Fitted Classic Motorcycle Jacket - $422.00
from: Fox Creek Leather
I CAN STAND THE RAIN
ALL THE COLOURS OF THE "RAINbow
-
Have a welly nice time at festivals on rainy days and fun days.
Get some celebrity country style with a pair of colourful
Wellington Boots
Ode to Autumn
Falling in and out of fashion just like the seasons and Autumn is one of my favourites. According to the poet John Keats it is the "Season of mists and mellow fruitfulness!" At this time of year in the countryside apples, pumpkins and all manner of berries are ripening, barley and wheat fields have turned a golden camel-coloured hue, the purple heather on moorland and cliff sides is still blooming in natural contrast to grey misty skies. Add fifty shades of gold from yellow ochre to copper on leaf cladden trees and a vibrant umber sunset that describes Autumn and this colour palette always sets the tone for the Autumn/Winter Fashion Collections. It's also time for Fashion Week. The great juggernaut has been rolling from New York to London, to Milan and makes its masterful finale in Paris. Topshop and Burberry have again embraced the trend "See Now Buy Now". You can now shop the catwalk Topshop Unique Collection here. The Big Autumn drop is arriving in stores so look out for pink and berry hues, leopard and zebra print, pastel or dusky floral designs and swirling mono patterns, flamboyant ruffles, sumptuous brocade or velvet, shimmering gold and metallic, military, sheer draping and shearling style. Still on trend gingham, BB style off-the-shoulder smouldering tops, Varsity jackets and white trainers. Trending maybe: Pyjama jackets. After gracing the front cover of Vogue to celebrate its 100th Anniversary in the Spring and her triumphant style choices on the Royal Tour of India and Bhutan, the Duke and Duchess of Cambridge are now on tour in Canada, their first royal tour with both Prince George and Princess Charlotte. The Duchess of Cambridge looked stunning in a red Preen dress when she joined Prince William for an historic reconciliation ceremony with Canadian First Nations groups. Another inspirational name in fashion is Roland Mouret, described as "a man with an intuitive understanding of the female form". His iconic dresses are known around the world by a single name Galaxy, Titanium and Moon. For inspiration for those special occasions check out the new look books and collections.

Roland Mouret Shop The Look
- New Arrivals
- Dresses
Please don't forget to keep up to date with the latest features on our mobile friendly blogs
---
Step this Way
New Autumn/Winter campaign from Schuh is here, and it's looking fresher than ever. Check out the slick new picks from top brands like adidas, Nike and Converse, there's also plenty of our own range to choose from. Shop the dreamy new season now and explore the latest trends before anyone else Making a Comeback. A retro Superstar Foundation the classic adidas silhouette arrives in a cool monochrome colourwa = crisp white leather upper features black 3-stripe branding. Tap link to view collection
---
Bags of Style
Trend Metallic - A bag to wear forever: The Vivien Leather Shopper Bag is designed with a spacious interior for all those everyday essentials, and fastened with a magnetic snap button and tab closure. It has double shoulder straps plus a detachable pom-pom charm
Carry your essentials in a comic strip or 70s style, totes with tassels or cross shoulder leather satchells or saddle bags. Visit Site
Pack a comic strip punch with this across-body suitcase bag, designed with a 'WOW!' slogan in graphic lettering, and removable tassel, smiling-face heart and Eiffel tower charms. Featuring a top handle, and a detachable and adjustable shoulder strap, this novelty style has a gold-tone metal clasp fastening, plus elasticated inserts at the sides.
Example of link WOW Suitcase Across Body Bag
Unisex Original Clear Poncho
also available in Pink and other colours
Fringe Benefits
Queen of Country
Queen of Country Music, Dolly Parton played Glastonbury this summer so we thought why not celebrate all things "Country". Shop one of the largest US Online Stores for authentic Western Hats, Boots, Jeans and Western Fashion for the whole family including leather chaps as seen on Victoria Beckam. There is a fantastic selection of shirts, western, turquoise and rhinestone jewellery, belts and accessories. You can even buy Western Wedding Attire and Accessories. An authentic Stetson will keep you cool in the Summer, dry in the Autumn Rains. Straw Cowboy Hats are also super cool for holidays and festivals.
CLICK TO SHOP Western Wear
,
Star Watch & Celebrity Seen
STAR*BUYS - See seasonal sales here
Show some heart in this pretty patterned Champion. Style inspired by Taylor Swift Check out the Taylor Swift for Keds Collection
Last Clean T-Shirt as seen on Cara Delevingne
House of Holland Tights
Bad Hair Day Beanie as seen on Cara Delevingne
As Seen At Glastonbury - Shop The Original Chelsea Boot
New Collaboration between Uniqlo and Pharrel Williams

i am OTHER, Pharrell Williams
is a creative force, using music, fashion and design to express his distinctive style. Cited as Billboad's Producer of the Decade in 2010 and with over 100 million copies of his productions sold, his prolific body of work extends to collaborating on a sculpture with artist Takashi Murakami.
FLASH BACK TO THE 80s
Let's go retro and this time it's back to the 80s. Hard to believe but at the beginning of the 80s the Apple 2E computer had just 48k of memory, how times have changed! Other innovations of the time were the Rubic Cube, BMX Bikes and Space Invaders. We got physical with Olivia Newton John and Jane Fonda, inspired by cult movies Footloose, Flash Dance and US cult TV Fame Academy and were moved by gloriously romantic movies, Dirty Dancing, Grease and Top Gun. Big hair, big shoulders and big money filled our TV screens with shows like "Dynasty", with power dressing showdowns from rival Carringtons (Joan Collins and Linda Evans) while over in "Dallas", Huston the Ewings (Linda Gray and Victoria Principal) remained immaculate on the windswept Texas plains. Back in Blighty Maggie Thatcher was in power and the New Romantics and their New Wave launched onto the fashion and music scene. strutting dandies Adam and the Ants, Billy Idol, Boy George, Duran Duran, Human League, Soft Cell, Spandau Ballet, Ultravox, Visage, Roxy Music and chameleon David Bowie. This was the early years for style queens Blondie and Madonna, girl band, Bananarama and neighbours Charlene and Scott, aka Kyle and Jason. Another famous 80s duo was Ken and Barbie. Every little girls favourite accessory was My Little Pony while the boys played with Star Wars figures. Fashion heaven or hell in shell suits, leotards, legwarmers, sweatbands, shiny short sport shorts, slogan tees, ra-ra skirts, lace gloves, shoulder pads, big hats, ripped jeans, bleached denim, cropped spencer jackets, dungarees, braces and leather motorcycle jackets like the boys in Wham and Bros. Big hair and perms for girls and guys like footballer Kevin Keegan. If you love the 80s CLICK HERE TO SHOP 80s vintage and retro clothing as seen on celebrities. (©FFS 23/9/09) Read full article on the Focus Fashion Shop Blogspot
Beauty Regime
Want to get Season Ready Sign up to Weightwatchers Online today
---
SMART*BUYS
& PRICE CUTTINGS
Check the latest offers at Debenhams
Check the latest offers at Debenhams
Click here for Gift Ideas, special offers, discounts and voucher codes & web only offers
ACCESSorise ALL AREAS - Click here for ideas on party dresses, sunglasses, beauty, beach, lingerie, nightwear, bags and bling
LET'S HEAR IT FOR THE BOYS! - Click here for more Men's fashions at the Focus Menswear Shop
Hats & Caps
Great selection of Cowboy Hats, Straw Hats, Wool, Fur, Outback, Stetson, Resistol and more
PANAMA HAT, STRAW BOATER, BAKER BOY CAP, CHEESECUTTERS, TRILBY
, BOWLER HAT, PORK PIE HAT
Thanks for dropping by
Thank you for visiting the Focus Fashion Shop which according to our web statistics, is viewed by fashion lovers all around the world. In association with many national and international companies the Focus Fashion Shop, we hope, will help you choose a style that suits you. Via our association with UK, Australian and US based online stores, we are able to keep an eye out for the latest fashion trends and have provided direct links to top selling products in a variety of styles including British High Street favourites, top brand, designer and celebrity style fashion, lingerie, jewellery, accessories, beachwear and footwear. Use the links from the menu above for stylish menswear, lifestyle, baby and childrenswear, "Yummy Mummy" maternity wear, plus size fashion and the latest seasonal lifestyle promotions. This page is a window of opportunity, the links provided are for your convenience so you may browse a greater selection of online stores at your leisure. Check this page or the mobile friendly Focus Fashion Shop Blogspot regularly for features or to find out the latest web only offers. You need to have cookies enabled so merchants can see where you are visiting from. We do not see/or keep any of information you share. You can buy safely on line from reputable companies offering safe and secure shopping and have goods delivered straight to your door
.
LUXURY GIFTS
Fashion Wigs
CLICK HERE TO VISIT The World's Largest Online Western Store