COAST & COUNTRY CALENDAR
North Devon Events - Contact Local TIC's for 2022 details
Barnstaple Events
Bideford Cinema
Big Sheep
Burton Art Gallery
Clovelly Events
Hartland Abbey
Ilfracombe Events
Plough Arts Centre
Landmark Theatre
Queen's Theatre
St. Anne's Arts
North Devon Church Services
Devon Traffic Information

MARCH
Lentsherd, Clovelly

Hartland Abbey Spring Flowers

APRIL
Clovelly Wedding Fair
Hartland Abbey Bluebell Days
Easter Clovelly


Hartland Hartbreak Run

MAY
Great Torrington May Fair
Westward Ho! Potwolloping Festival
JUNE
Seaweed Festival

Ilfracombe Victorian Celebrations

North Devon Festival
Gold Coast OceanFest, Croyde
South Molton Vintage Rally
South Molton Old English Fayre
Vintage Traction Engine & Vintage Car Rally
JULY
Lundy Island Gig Row

Bideford Water Festival


All Things Morris

Woolsery Show

Clovelly Maritime Festival

AUGUST
Appledore Regatta
Bideford Regatta Bideford Water Festival
Bradworthy Carnival
Clovelly Rum Race
Clovelly Lifeboat Day
Clovelly Pilot Gig Regatta
Great Torrington Carnival
Hartland Carnival
Hartland Summer Craft Fayre
Holsworthy St. Peter's Fair
Holsworthy Agricultural Show
Ilfracombe Birdman
Ilfracombe Rescue Day
Ilfracombe Carnival
North Devon Show
West Quay Fun Day, Appledore
West Down Scenic Run




Legendary Grand Tour
SEPTEMBER
Apppledore Book Festival
Bideford Carnival


Clovelly Lobster & Crab Feast

OCTOBER
Clovelly Apple Day


NOVEMBER

Clovelly Herring Festival
North Devon Remembers - North Devon Festival Remembrance Concert
Clovelly Xmas Lights

Bideford New Year Celebrations
A TOP 10 NEW YEAR CRACKER
"More than 10,000 revellers gather in fancy dress to join in one of the West Country's largest parties…As midnight approaches everyone gathers on Bideford's Long Bridge to wait for the parish bells to ring in the New Year" - As featured in the Daily Mail, Saturday December 17 2005 - TOP 10 NEW YEAR CRACKERS.


North Devon Mini Register Legendary Grand Tour

North Devon Focus Coast & Country Chronicle is a local community page for North Devon news or coast and countryside media releases. We are proud to have been promoting North Devon and the Bideford Bay area since 2002. We also welcome submissions from North Devon Local Event organisers. We would like to take this opportunity to thank you all for visiting the North Devon Focus site, sadly due to Covid19 many of the annual events were cancelled since March 2020 but I do hope we can all look forward to a brighter "Event Full" 2022. The listing is free for anyone wishing to promote, local village/church events, charity or nonprofitmaking fund raising organisations. It is also free for local country markets, North Devon musicians, North Devon Arts and festival organisers who wish to promote gigs, events or exhibitions. You can follow regular media releases and blogposts on our mobile friendly BLOG, view more photos of the North Devon Coast and Countryside and events throughout the year on our Instagram - FLICKR - FACEBOOK pages and YouTube channel.

Click here to add your event to the 2022 Community Calendar - It's Free!

NORTH DEVON COAST & COUNTRY EVENTS

CLICK HERE FOR The Big Sheep Events and Gigs
MARCH
Thursday 24th - Saturday 26th March Craft4Crafters Show, Westpoint Centre, Exeter EX5 1DJ 10am-5pm. Make it a date in your diary! The Craft4Crafters exhibition features a mass of crafting delights; packed full of crafting displays, demonstrations, lectures, workshops, make & takes, and a large selection of fantastic retailers. Stock up on craft & needlework supplies, including embroidery, card making, cross stitch and knitting plus wood turning/metal and glass work. Over the last 18 years the show has established itself as one of the largest sewing & crafting exhibitions in the Southwest of England, it is a must visit for anyone who loves making things! Contact: Andrew Thorpe Tel No: 01173703342 Email: web@craft4crafters.co.uk >Website
JUNE
19th June Bideford Soapbox Derby, Bideford High Street - Quay. Bideford's very own soapbox derby, man and machine battle to become the fastest down Bideford High Street with a stage, bands, food, drink and stalls for all to enjoy! Come watch the carnage unfold!! All in aid of Charitity. Contact Josh Email: bidefordsoapboxderby@gmail.com - >Facebook
NORTH DEVON COAST AND COUNTRY CHRONICLE 2019.
A colourful reminder of the year around the Bideford Bay area and Exmoor.
Sadly no event pictures in 2020 and 2021 but we are looking forward to a brighter and beautiful 2022 on the North Devon Coast. Thanks for visiting and following.

NORTH DEVON COAST AND COUNTRY MEDIA RELEASES - see North Devon Focus Blogspot

North Devon Focus Community Calendar - Its Free! - Click here to add your event

---

ARCHIVE MEDIA RELEASES FROM THE DEVON WILDLIFE TRUST . Click here
---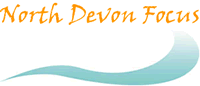 PROMOTING THE COAST AND "COUNTRY" SIDE OF BIDEFORD BAY & BEYOND SINCE 2002
---
Selection of Event Archive Photos & Features

2005
2005
2005
2005
2011
Bideford Music Day
Appledore Arts Festival
Woolsery Show
Woolsery Street Fayre
Clovelly Herring Festival
View more photos of the North Devon Coast and Countryside and events throughout the year on our BLOG - INSTAGRAM - FLICKR and FACEBOOK - YouTube pages.