COAST & COUNTRY CALENDAR
North Devon Events - Contact Local TIC's for 2018 details
Atlantic Village
Barnstaple Events
Bideford Cinema
Big Sheep
Burton Art Gallery
Clovelly Events
Hartland Abbey
Ilfracombe Events
Plough Arts Centre
North Devon Festival
Queen's Theatre
Tour-Devon
Click here to find North Devon Church Services & Events
North Devon Traffic Information
Royal British Legion
St. Anne's Arts Centre

MARCH
Lentsherd, Clovelly

Hartland Abbey Spring Flowers

APRIL
Clovelly Wedding Fair
Hartland Abbey Bluebell Days
Easter Clovelly


Hartland Hartbreak Run

MAY
Great Torrington May Fair
Westward Ho! Potwolloping Festival
JUNE
Seaweed Festival

Ilfracombe Victorian Celebrations

North Devon Festival
Gold Coast OceanFest, Croyde
South Molton Vintage Rally
South Molton Old English Fayre
Vintage Traction Engine & Vintage Car Rally
JULY
Lundy Island Gig Row

Bideford Water Festival


All Things Morris

Woolsery Show

Clovelly Maritime Festival

AUGUST
Appledore Regatta
Bideford Regatta Bideford Water Festival
Bradworthy Carnival
Clovelly Rum Race
Clovelly Lifeboat Day
Clovelly Pilot Gig Regatta
Great Torrington Carnival
Hartland Carnival
Hartland Summer Craft Fayre
Holsworthy St. Peter's Fair
Holsworthy Agricultural Show
Ilfracombe Birdman
Ilfracombe Rescue Day
Ilfracombe Carnival
North Devon Show
West Quay Fun Day, Appledore
West Down Scenic Run




Legendary Grand Tour
SEPTEMBER
Apppledore Book Festival
Bideford Carnival


Clovelly Lobster & Crab Feast

OCTOBER
Clovelly Apple Day

NOVEMBER

Clovelly Herring Festival
North Devon Remembers - North Devon Festival Remembrance Concert
Clovelly Xmas Lights

Bideford New Year Celebrations
A TOP 10 NEW YEAR CRACKER
"More than 10,000 revellers gather in fancy dress to join in one of the West Country's largest parties…As midnight approaches everyone gathers on Bideford's Long Bridge to wait for the parish bells to ring in the New Year" - As featured in the Daily Mail, Saturday December 17 2005 - TOP 10 NEW YEAR CRACKERS.


North Devon Mini Register Legendary Grand Tour

North Devon Focus Coast & Country Chronicle is a local community page for North Devon news orcoast and countryside media releases. We are proud to have been promoting North Devon and the Bideford Bay area since 2002. We also welcome submissions from North Devon Local Event organisers. We would like to take this opportunity to thank you all for visiting the North Devon Focus site and hope you are all looking forward to an "Event Full" 2018. The listing is free for anyone wishing to promote, local village/church events, charity or nonprofitmaking fund raising organisations. It is also free for local country markets, North Devon musicians, North Devon Arts and festival organisers who wish to promote gigs, events or exhibitions. You can follow regular media releases and blogposts on our mobile friendly BLOG, view more photos of the North Devon Coast and Countryside and events throughout the year on our Instagram - FLICKR - FACEBOOK pages and YouTube channel.

Click here to add your event to the 2018 Community Calendar - It's Free!
The Bideford Film Society are putting on some great films so why not visit Bideford Cinema, based at Kingsley School or Bideford College theatres. Big screens, reat venues TAP HERE to see what's on this month and where.
NORTH DEVON COAST & COUNTRY EVENTS
(We advise that you check with local Tourist Information Centres to ensure events are taking place, to confirm dates & times or see venue/local press for further details) NB. Clovelly Events 2018 Events (Normal admission charges appl), dates and content may be subject to change, so please consult www.clovelly.co.uk - for Hartland Abbey Events www.hartlandabbey.com for latest details. Scroll down for local event details:
NOVEMBER
18th November Clovelly Herring Festival November is the time of year when the historic, fishing village of Clovelly, North Devon, celebrates its annual Herring Festival, which is held to promote these tasty, nutritious Silver Darlings and support carefully managed fishing. The village once depended on the harvest of herring, which are caught in superb condition for a short season off its coast. Records go back over 400 years and in 1749, there were a hundred herring boats in the port. When fishing was good, 9000 herring could be landed at one time. Those days of massive catches are long gone and there remain just two herring fishermen who still employ sustainable fishing methods using drift nets and long lines.
Maritime historian and writer, Mike Smylie, will be there with his "Kipperland" exhibition, which is devoted to the history of the herring. He will also be turning herring into delicate-tasting kippers and bloaters in his smokehouse. There'll also be net making, flax processing and a Curragh on show provided by 'Flaxland'. Quay kitchens will be serving a variety of delicious herring specialities with chef demonstrations, beer tastings and local food and craft stalls. Throughout the day there will be live music, street entertainment, face-painting & henna Tattoos, an exhibition of Clovelly herring fishing, The Herring Hunt and the AONB event-themed children's craft activities.
Standard admission charges include all entertainment.
Please note that you can travel by bus from Barnstaple and Bideford to Clovelly. Tap link here for the Stagecoach South West timetable.
Clovelly Herring Festival featured in:
http://www.boatstories.co.uk/fishing-for-clovelly-herring.html
Countryfile Magazine
Channel 4's River Cottage series
Clovelly Herring Festival Video 2016 https://youtu.be/wYjIxb1kEo8
http://www.timesonline.co.uk/tol/life_and_style/food_and_drink/article6977974.ece
http://www.bbc.co.uk/devon/content/articles/2008/11/04/clovelly_herring_feature.shtml
http://www.guardian.co.uk/travel/2008/sep/20/fivebest.uk
http://www.clovelly.co.uk/clovelly-events/clovelly-herring-festival
DECEMBER
2nd December Christmas Lights in aid of the R.N.L.I. Christmas is a magical time at Clovelly. Starting at 3:30 pm, a local brass band leads the procession down to the harbour with festive Christmas carols sung by a local choir. There'll be a hog roast, hot dogs, Christmas grog and other refreshments available at the Harbour and Lifeboat Station and Father Christmas will make a surprise visit. At about 5 p.m. the switch is thrown and the entire village and harbour are lit up. It's a fantastic sight! A Carol Service is then lead by the Chaplain of the Lifeboat Station, The Rev. Brenda Jacobs, and there is a grand finale of fireworks to finish off.
Entrance fee: £5 per car at the Visitor Centre after 3 pm. All proceeds to RNLI
Saturday 8th December Family Christmas Fair & Grotto. The Northam Care Trust will be hosting its annual Christmas Fair & Grotto on Saturday 8th December from 10.30am-2.00pm at the Rose Hill Activity Centre on Heywood Road, Bideford, EX39 3PG. There will be many festive games to enjoy, Santa will be in his grotto, plus stalls to browse and Christmas crafts & gifts to purchase. Hot homemade soup and refreshments will be available to warm you through, as well as a bountiful cake stall. Enter and park for free, and bring the family along. Contact: Fiona White Email: fionawhite@northamcaretrust.co.uk
NORTH DEVON COAST AND COUNTRY CHRONICLE 2017.
A colourful reminder of the year around the Bideford Bay area and Exmoor.
Looking forward to a bright and beautiful 2018 on the North Devon Coast. Thanks for visiting and following.
NORTH DEVON COAST AND COUNTRY PRESS RELEASES - see North Devon Focus Blogspot

---

PRESS RELEASES FROM THE DEVON WILDLIFE TRUST www.devonwildlifetrust.org
*DWT has 11 Local Groups based around the county. All play an important role in DWT's work and are always looking for more volunteers.
*DWT cares for some 40 nature reserves around the county. Most are open to the public.
*DWT currently has over 31,000 members.
*DWT has been protecting Devon's wildlife for over 40 years. Click here to view archive Devon press r

---

eleases

You will find many local events and interesting articles in local community monthly newsletters and church magazines so don't forget to lend your support and pick up a copy of the "Parkham Pie" or "The Village News" covering the Parkham Area or Bucks Mills, Clovelly, Hartland and Woolsery

Available at:

Hartland Village Shop, Woolsery, Clovelly Post Office, Bucks Cross Post Office, Clovelly Cross Petrol Station, Clovelly Church, Bucks Mills Church

Its Free! - Click here to add your event
---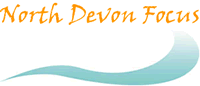 PROMOTING THE COAST AND "COUNTRY" SIDE OF BIDEFORD BAY & BEYOND SINCE 2002
---
Selection of Event Archive Photos & Features

2005
2005
2005
2005
2011
Bideford Music Day
Appledore Arts Festival
Woolsery Show
Woolsery Street Fayre
Clovelly Herring Festival
View more photos of the North Devon Coast and Countryside and events throughout the year on our BLOG - INSTAGRAM - FLICKR and FACEBOOK - YouTube pages.