COAST & COUNTRY CALENDAR
North Devon Events - Contact Local TIC's for 2019 details
Barnstaple Events
Bideford Cinema
Big Sheep
Burton Art Gallery
Clovelly Events
Hartland Abbey
Ilfracombe Events
Plough Arts Centre
North Devon Festival
Queen's Theatre
Click here to find North Devon Church Services & Events
North Devon Traffic Information
St. Anne's Arts Centre

MARCH
Lentsherd, Clovelly

Hartland Abbey Spring Flowers

APRIL
Clovelly Wedding Fair
Hartland Abbey Bluebell Days
Easter Clovelly


Hartland Hartbreak Run

MAY
Great Torrington May Fair
Westward Ho! Potwolloping Festival
JUNE
Seaweed Festival

Ilfracombe Victorian Celebrations

North Devon Festival
Gold Coast OceanFest, Croyde
South Molton Vintage Rally
South Molton Old English Fayre
Vintage Traction Engine & Vintage Car Rally
JULY
Lundy Island Gig Row

Bideford Water Festival


All Things Morris

Woolsery Show

Clovelly Maritime Festival

AUGUST
Appledore Regatta
Bideford Regatta Bideford Water Festival
Bradworthy Carnival
Clovelly Rum Race
Clovelly Lifeboat Day
Clovelly Pilot Gig Regatta
Great Torrington Carnival
Hartland Carnival
Hartland Summer Craft Fayre
Holsworthy St. Peter's Fair
Holsworthy Agricultural Show
Ilfracombe Birdman
Ilfracombe Rescue Day
Ilfracombe Carnival
North Devon Show
West Quay Fun Day, Appledore
West Down Scenic Run




Legendary Grand Tour
SEPTEMBER
Apppledore Book Festival
Bideford Carnival


Clovelly Lobster & Crab Feast

OCTOBER
Clovelly Apple Day

NOVEMBER

Clovelly Herring Festival
North Devon Remembers - North Devon Festival Remembrance Concert
Clovelly Xmas Lights

Bideford New Year Celebrations
A TOP 10 NEW YEAR CRACKER
"More than 10,000 revellers gather in fancy dress to join in one of the West Country's largest parties…As midnight approaches everyone gathers on Bideford's Long Bridge to wait for the parish bells to ring in the New Year" - As featured in the Daily Mail, Saturday December 17 2005 - TOP 10 NEW YEAR CRACKERS.


North Devon Mini Register Legendary Grand Tour

North Devon Focus Coast & Country Chronicle is a local community page for North Devon news or coast and countryside media releases. We are proud to have been promoting North Devon and the Bideford Bay area since 2002. We also welcome submissions from North Devon Local Event organisers. We would like to take this opportunity to thank you all for visiting the North Devon Focus site and hope you are all looking forward to an "Event Full" 2019. The listing is free for anyone wishing to promote, local village/church events, charity or nonprofitmaking fund raising organisations. It is also free for local country markets, North Devon musicians, North Devon Arts and festival organisers who wish to promote gigs, events or exhibitions. You can follow regular media releases and blogposts on our mobile friendly BLOG, view more photos of the North Devon Coast and Countryside and events throughout the year on our Instagram - FLICKR - FACEBOOK pages and YouTube channel.

Click here to add your event to the 2019 Community Calendar - It's Free!
The Bideford Film Society are putting on some great films so why not visit Bideford Cinema, based at Kingsley School or Bideford College theatres. Big screens, reat venues TAP HERE to see what's on this month and where.
NORTH DEVON COAST & COUNTRY EVENTS
(We advise that you check with local Tourist Information Centres to ensure events are taking place, to confirm dates & times or see venue/local press for further details) NB. Clovelly Events 2019 Events (Normal admission charges appl), dates and content may be subject to change, so please consult www.clovelly.co.uk - for Hartland Abbey Events www.hartlandabbey.com for latest details. Scroll down for local event details:
FEBRUARY
MARCH
9th March - 22nd April Art exhibition at the Burton at Bideford, Kingsley Road, Bideford, EX39 2QQ
This new exhibition reveals more from the Ackland and Edwards archive as well as previously unseen paintings by these incredible artists. Website: Burton at Bideford. Contact Email: info@theburton.org Tel: : 01237 471455
5th March Clovelly Lentsherd - Free entry after 4.30 p.m.
Lentsherd (pronounced 'Lanshard') is an old Clovelly Shrove Tuesday custom, and the aim is to chase bad spirits away and drive the devil into the sea before Lent. At dusk children set off Down-a-long, dragging clattering tin cans, which are then tied together and thrown into the sea (later retrieved). We like to invite as many children as possible to take part in Lentsherd. Those taking part receive a free pancake to decorate with toppings in the Harbour Bar at the Red Lion. The Harbour bar also offers a lovely selection of bar food should the family like to have supper before leaving.
APRIL
9th March - 22nd April Art exhibition at the Burton at Bideford, Kingsley Road, Bideford, EX39 2QQ
This new exhibition reveals more from the Ackland and Edwards archive as well as previously unseen paintings by these incredible artists. Website: Burton at Bideford. Contact Email: info@theburton.org Tel: : 01237 471455
8th April to 22nd April Find the Easter Chicks. Children receive a village map on entry on which to mark the location and number of Easter chicks perched up and down the tumbling cottages along the High Street to the Quay. Return the map to the Visitor Centre reception if you spot at least 10 chicks to win an Easter egg and a bigger prize if you spot all 15.
MAY
25th May Seaweed Festival in aid of the North Devon Hospice. It was launched in 2015 and has been a great success. Seaweed Festival is held to promote seaweed for its immense health and nutritional benefits. Quay kitchens will be serving a variety of dishes. Stalls will be selling a range of seaweed products and arts and crafts. Plus live music, street entertainment, craft activities, workshops, talks and demonstrations. Bring your own seaweed for advice from experts on its uses.
https://www.youtube.com/watch?v=8xBuN9toQms
JUNE
Wednesday 12th to Sunday 16th June Charles Kingsley's Bicentenary Charles Kingsley, the great Victorian writer (b. 12th June 1819), who loved Clovelly. He lived here as a child, returned many times during his later life and was said to be inspired by Clovelly to write 'The Water Babies'. Come and enjoy the celebration with a host of activities, talks, workshops, exhibitions plus live themed music and street entertainment for adults and children. The Clovelly Gardening Group, 2018 Gold award winners of National and SW in Bloom, will celebrate Charles Kingsley with plants and colour schemes from 'The Water Babies'. Plus his other inspirations, especially as regards Clovelly. There will also be colourful displays of 'yarn bombing' with decorative knitted or crocheted material as a form of street art. Made and sent by people who love Clovelly from all over the world.
JULY
July 29th Woolsery Agricultural Show. Summer in North Devon would not be complete without a visit to this ever popular show. Classes include crafts, cattle and sheep, together with horse and pony competitions. There will be a Dairy Marquee with displays such as yoghurt and ice-cream making and the chance for children to "milk a cow" along with competitions. You'll find bustling trade stalls offering locally made crafts and food with fairground rides and a bouncy castle for the children. There'll also be a family dog show, a display of hounds, the Young Farmers' "It's a knockout" and to finish the day, a parade of vintage farm machinery. It's a great summer day out for all the family! A separate admission charge applies
AUGUST
Saturday 3rd and Sunday 4th August Lifeboat Weekend & Maritime Festival. Lifeboat Weekend & Maritime Festival join forces this year for a thrilling family fun-filled weekend. On the Saturday, you can also watch the exciting Clovelly Cup yacht race and a 2 mile sponsored swim from Bucks Mills to Clovelly. And on Saturday and Sunday, there will be stalls selling delicious food and BBQs. With much entertainment for all, including live music, stilt entertainers, event-themed arts & crafts, storytelling, children's activities, Punch & Judy, face painting, competitions and lifeboat operational displays.
Saturday 24th August Clovelly Gig Regatta Gig racing is exciting and strenuous, with crews reaching speeds of nine knots in North Devon's powerful tidal waters. You're assured and exhilarating day's racing. So come along and cheer on the brave crews! Normal admission charges apply, please consult www.clovelly.co.uk for details.
SEPTEMBER
1st September Lobster and Crab Feast 10th Anniversary! Clovelly celebrates its famous lobsters and crabs sustainably caught by our local fishermen; a great day out for all the family. With live folk music, quay kitchens, cookery demonstrations, a magnum of champagne prize draw, delicious lobster and crab dishes, craft stalls and beer tasting. Plus street theatre, walkabout magic, balloon modelling and ArtyCrafts craft activities. In aid of the National Lobster Hatchery, who will be exhibiting baby lobsters before releasing them into the sea at the beginning and end of the day. Consequently they are best known for their lobster stock enhancement programme. They rear baby lobsters from eggs, the most vulnerable stage of their life cycle, before releasing them back into the sea. As an example, they released 53,000 juveniles into the wild in 2014 and hope to increase the numbers over the next few years. Adopting a Lobster for just £4 helps pay for baby lobsters to be raised and released. https://www.youtube.com/watch?v=lbMkHPKc2LcStandard admission charges include all entertainment.
OCTOBER

23rd October Apple Day - Harvest Fayre It is Apple Season - so we are holding our Fourth Apple Day with lots of lovely apple crafts and activities. On arrival at Clovelly you will see apple pressing by Gatcombe valley outside the Visitor Centre, so please do bring a bag of apples. Watch them being pressed and taste the fresh juice. Or if you wish, you can bring more for pasteurisation and bottling for which there will be a charge (£1.90 per 75 cl bottle).
Crafts and and activities
On entry to Clovelly (free for children under 7 years old), you will find the Apple Day crafts and activities in the Visitor Centre from 11:00-16:00. The round shape of the apple with the great reds and greens makes the apple a perfect base for creating art. So enjoy some Apple Art with The Plough and either carve, sculpt, decorate or do all of them with your apple.
There will also be live music, apple bobbing, apple stamping and making corn dollies.
Storytelling
Isabella Necessity on her Story Bicycle will be there to tell stories of her orchard escapades and share snippets of apple folklore. Isabella is a bicycling botanist who loves to share stories from her incredible journeys around the world with the people she meets along the way. She has flown with the blue butterflies of Brazil in the heart of the Amazon Rainforest, outwitted trolls in the fjords of Norway, learnt Kung-Fu on the Mountain of Kunyu and rested in a robin's nest on Dartmoor. With delightful storytelling, gorgeous illustrations, unexpected wonders and a handsome Story Bicycle called Dilys, Isabella will whisk you away to another world.
Farmers market and competition
There will be a small farmers market, including a pick of pumpkins, vegetables, herbs, and cider amongst other stalls. Merry Harriers Garden Centre will also have some of their interesting products on display. The RNLI will be hosting our Apple Crumble competition (so please bring your crumbles at 10:00 to enter). They will be also selling lovely homemade cakes and apple deserts.
Harvest Hunt, Garden Tour and Chef demonstration
At 13:00 pm, families can take part in a fun Harvest Hunt with the Clovelly Tour Guide, Jana Edwards, who will take you down around the craftyard and Mount Pleasant. She will tell spooky stories and looking for clues to win a harvest treat back at the Visitor Centre. Please book your place on arrival as spaces are limited.
Again this year, our Head Gardener, will offer a garden tour at 14:30. Then don't miss our Chef demonstration at 16:00.O
Timings
Apple pressing: 11:00-13:00; Apple day activities: 11:00 - 16:00; Harvest Hunt 12:30-13:30; Garden Tour: 14:00-15:00; Chef Demonstration: 15:30-16:00

NOVEMBER
17th November Clovelly Herring Festival. Clovelly Herring Festival always falls in November. It's the time of year when our historic village celebrates the coming of the great "Silver Darlings", better known as Herring. We celebrate and promote this tasty, nutritious fish whilst supporting sustainable fishing. The village always depended on the harvest of herring, caught in superb condition for a short season off this coast. Records go back over 400 years and in 1749 there were about a hundred herring boats in the port. When fishing was good, 9000 herring could be landed at one time. Those days of massive catches are long gone. These days we have just two herring fishermen, both employing sustainable fishing methods using only drift nets and long lines. The Maritime historian and writer, Mike Smylie, attends with his "Kipperland" exhibition, which is devoted to the history of all things herring. Mike also turns the herring into delicate-tasting kippers and bloaters in his smokehouse for sale. Flaxland was unfortunately unable to join the event last year, but will do this year with their exhibitions and demonstrations. An opportunity to discover how the flax plant is used to make a vast range of goods. On the quay, kitchens serve a variety of delicious herring specialities along with beer tastings, local food and craft stalls. And throughout the day there will be live music, street entertainers, face-painting & henna tattoos, and an exhibition of Clovelly herring fishing. You can also learn how to handcraft bowls from sea debris at the 'Beach clean' bowl workshops. Clearing beach debris keep it free from ropes and nets, which are harmful to wildlife and sea creatures. Washhouse Studio is fully supplied with equipment from Beach Care and Keep Britain Tidy to organise beach cleans with the local general public. All such debris gets collected and taken back to the studio so it can be re-used to make beautiful bowls. Sustainable Fish education will have tasters and information on cooking herrings and information on their current projects. There will also be a North Devon Hospice 3km Fun Run along Hobby Drive. To take part nearer the time, please sign up online at www.northdevonhospice.org.uk or contact them on 01271 347232. The Clovelly Herring Festival features in lots of publications and TV programmes and is one of the best five autumn food festivals
DECEMBER
1st December Christmas Lights in aid of the R.N.L.I. Christmas lights in the village makes this such a magical time at Clovelly. It starts at 3:30 pm in the afternoon. A local brass band leads the procession down to the harbour with festive Christmas carols sung along the way. There'll be a hog roast, hot dogs, Christmas grog and other refreshments available at the Harbour and Lifeboat Station and Father Christmas will make a surprise visit. After the Carol Service lead by a local vicar and sung by a local choir, the switch is thrown and the entire village and harbour lights up. It's a fantastic sight! Then there is a grand finale of fireworks to finish off the festivities. For those in the mood for a light snack or dinner, the Red Lion bar and restaurant are open as is the the Up-along bar at the New Inn. Entrance fee: £5 per car at the Visitor Centre after 3 pm. All proceeds to RNLI
26th December Clovelly Boxing Day Barbecue should make the perfect follow-up to Christmas day for all your family and friends. Enjoy a lunch barbecue with live music on the quay with FREE entrance into the village all day. So come and park at the Visitor Centre. Take a walk along the estate and/or explore the village in the morning. Then come on down to the Red lion on the quay. Cooking starts at midday and the live music runs from 1pm to 3pm. The Red Lion serves some great mulled cider. If you are more of a chocolate person, then try one of the delicious, hot chocolate drinks. There will be a Land Rover available this year if you do not wish to walk back up.
31st December New Year's Eve Fancy Dress Party. New Year's Eve Fancy Dress Party is fast becoming one of the most popular events in Clovelly's calendar. Dressing up is always great fun. Becoming a pirate or something similar for the night helps the party go with a bang! Come and help us celebrate our historical links with these rogues. Consequently lots happen throughout evening including wonderful food and plenty of grog to choose from. There is also a pirate disco running throughout the evening. And fires and gunpowder are set off to illuminate the quay and celebrate another year's passing.
NORTH DEVON COAST AND COUNTRY CHRONICLE 2018.
A colourful reminder of the year around the Bideford Bay area and Exmoor.
Looking forward to a bright and beautiful 2019 on the North Devon Coast. Thanks for visiting and following.
NORTH DEVON COAST AND COUNTRY PRESS RELEASES - see North Devon Focus Blogspot

---

PRESS RELEASES FROM THE DEVON WILDLIFE TRUST www.devonwildlifetrust.org
*DWT has 11 Local Groups based around the county. All play an important role in DWT's work and are always looking for more volunteers.
*DWT cares for some 40 nature reserves around the county. Most are open to the public.
*DWT currently has over 31,000 members.
*DWT has been protecting Devon's wildlife for over 40 years. Click here to view archive Devon press r

---

eleases

You will find many local events and interesting articles in local community monthly newsletters and church magazines so don't forget to lend your support and pick up a copy of the "Parkham Pie" or "The Village News" covering the Parkham Area or Bucks Mills, Clovelly, Hartland and Woolsery

Available at:

Hartland Village Shop, Woolsery, Clovelly Post Office, Bucks Cross Post Office, Clovelly Cross Petrol Station, Clovelly Church, Bucks Mills Church

Its Free! - Click here to add your event
---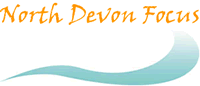 PROMOTING THE COAST AND "COUNTRY" SIDE OF BIDEFORD BAY & BEYOND SINCE 2002
---
Selection of Event Archive Photos & Features

2005
2005
2005
2005
2011
Bideford Music Day
Appledore Arts Festival
Woolsery Show
Woolsery Street Fayre
Clovelly Herring Festival
View more photos of the North Devon Coast and Countryside and events throughout the year on our BLOG - INSTAGRAM - FLICKR and FACEBOOK - YouTube pages.