COAST & COUNTRY CALENDAR
North Devon Events - Contact Local TIC's for 2017 details
Atlantic Village
Barnstaple Events
Bideford Cinema
Big Sheep
Burton Art Gallery
Clovelly Events
Hartland Abbey
Ilfracombe Events
Plough Arts Centre
North Devon Festival
North Devon Theatres
Tour-Devon
Click here to find North Devon Church Services & Events
North Devon Traffic Information
Royal British Legion
St. Anne's Arts Centre

MARCH
Lentsherd, Clovelly

Hartland Abbey Spring Flowers

APRIL
Clovelly Wedding Fair
Hartland Abbey Bluebell Days

Hartland Hartbreak Run
MAY
Great Torrington May Fair
Westward Ho! Potwolloping Festival
JUNE
Seaweed Festival
Ilfracombe Victorian Celebrations

North Devon Festival
Gold Coast OceanFest, Croyde
South Molton Vintage Rally
South Molton Old English Fayre
Vintage Traction Engine & Vintage Car Rally
JULY
Lundy Island Gig Row

Bideford Water Festival


All Things Morris

Woolsery Show

Clovelly Maritime Festival

AUGUST
Appledore Regatta
Bideford Regatta Bideford Water Festival
Bradworthy Carnival
Clovelly Rum Race
Clovelly Lifeboat Day
Clovelly Pilot Gig Regatta
Great Torrington Carnival
Hartland Carnival
Hartland Summer Craft Fayre
Holsworthy St. Peter's Fair
Holsworthy Agricultural Show
Ilfracombe Birdman
Ilfracombe Rescue Day
Ilfracombe Carnival
North Devon Show
West Quay Fun Day, Appledore
West Down Scenic Run



SEPTEMBER
Apppledore Book Festival
Bideford Carnival


Clovelly Lobster & Crab Feast

OCTOBER
Clovelly Apple Day

NOVEMBER

Clovelly Herring Festival
North Devon Remembers - North Devon Festival Remembrance Concert
Clovelly Xmas Lights

Bideford New Year Celebrations
A TOP 10 NEW YEAR CRACKER
"More than 10,000 revellers gather in fancy dress to join in one of the West Country's largest parties…As midnight approaches everyone gathers on Bideford's Long Bridge to wait for the parish bells to ring in the New Year" - As featured in the Daily Mail, Saturday December 17 2005 - TOP 10 NEW YEAR CRACKERS.


North Devon Mini Register Legendary Grand Tour
North Devon Focus Coast & Country Chronicle is a local community page for North Devon news or coast and countryside media releases. We are proud to have been promoting North Devon and the Bideford Bay area since 2002. We also welcome submissions from North Devon Local Event organisers. We would like to take this opportunity to thank you all for visiting the North Devon Focus site and hope you are all looking forward to an "Event Full" 2017. The listing is free for anyone wishing to promote, local village/church events, charity or nonprofitmaking fund raising organisations. It is also free for local country markets, North Devon musicians, North Devon Arts and festival organisers who wish to promote gigs, events or exhibitions. You can follow regular media releases and blogposts on our mobile friendly BLOG, view more photos of the North Devon Coast and Countryside and events throughout the year on our FLICKR - FACEBOOK pages and YouTube channel.

Click here to add your event to the 2017 Community Calendar - It's Free!
NORTH DEVON COAST & COUNTRY EVENTS
(We advise that you check with local Tourist Information Centres to ensure events are taking place, to confirm dates & times or see venue/local press for further details) NB. Clovelly Events 2017 Events, Normal admission charges apply, dates and content may be subject to change, so please consult www.clovelly.co.uk for latest details. Scroll down for local event details:
The Bideford Film Society are putting on some great films so why not visit Bideford Cinema Website to see what else is showing this month.
ATTENTION ALL MUSICIANS & PERFORMERS SUMMER WHAAM (Westward Ho! and Appledore Music Showcase) 1st June www.whaam-events.org Bands, singers, groups and musicians wishing to take part on can contact John Barton on noahsark@uku.co.uk or 07725 056 094.
MARCH
24th March SHOWCASE FOR YOUNG MUSICIANS. Get ready for "WHAAM JR" - Westward Ho! & Appledore Music Showcase on Friday 24th March at the Pier House, Westward Ho! The event will be representing North Devon's youth #bands, #singers and #choirs performing in aid of the Royal National Life Institution's Appledore Lifeboat Station. This event is a great opportunity for young people to showcase their musical talents in front of a live audience, to gain experience, enhance their confidence in performing and confirm that "North Devon's Got Talent!" . Tap here to apply/read all about it in our blog post
25th March AN EVENING OF READING AND SONGS celebrates the launch of 'The Postman Poet', a novel by Liz Shakespeare, Author based on the life of Edward Capern. Liz is also publishing 34 of his 600 poems in 'The Poems of Edward Capern'. Folk musicians and songwriters Nick Wyke & Becki Driscoll have chosen some of his poems to set to music for their CD, 'The Songs of Edward Capern'. The book and CD launch takes place with an evening of reading and songs at the Royal Hotel in Bideford on the 25th March. Read post to find out more about the event, the books and CD. Read post all about it here
#Bideford
26th March Hartland Abbey Mothering Sunday and Spring Flowers 11am-5pm Our first open day of the 2017 season coincides with Mothering Sunday. Spring should be in full swing at Hartland Abbey in time for Mothering Sunday on 26th March. It will be a lovely opportunity to walk around the gardens and grounds with the magnolias, tree rhododendrons, stunning camellias, daffodils, scillas, hellebores and spring bulbs bursting into flower. The Old Kitchens Tea Room will be producing hot soup, pasties, light lunches and their scrumptious homemade cakes and cream teas. The house will be open too between 1 - 4pm. Lovely primrose walks lead to the beach and Blackpool Mill, the location for 'The Lanyon' in 'The Night Manager' with Tom Hiddleston, Hugh Laurie and Olivia Colman, filmed in April 2015 in Hartland village and on the Hartland Abbey estate.

Do come along for our first day of the 2017 season and give your mother a happy day out in this beautiful valley! Dogs will love it too! Normal admission prices apply. Hartland Abbey, Nr Bideford EX39 6DT Tel: 01237441496/441234 - Visit Website

APRIL
2nd April Clovelly Wedding Fair. Wedding Fair at Clovelly Court Great Terrace, whatever the weather.
1pm till dusk with FREE entry. No matter what the weather, Clovelly is the perfect place to create your own unique wedding. With its festival vibe, Clovelly Wedding Fair will have a band for all tastes, a bar, a children's area, outside caterers and local suppliers from all over Devon and Cornwall. Come along and be inspired to create your perfect day. From 1pm to 5pm For further details contact: clovellyweddings@gmail.comVisit http://www.clovelly.co.uk/weddings and
http://www.clovellyweddings.com
8th April to 17th April Find the Easter Chicks. Children receive a village map on entry on which to mark the location and number of Easter chicks perched up and down the tumbling cottages along the High Street to the Quay. Return the map to the Visitor Centre reception if you spot at least 10 chicks to win an Easter egg and a bigger prize if you spot all 15.
Easter Fun at Hartland Abbey. Easter Sunday April 16th & Easter Monday April 17th 11am-5pm (Easter egg hunts will continue to Thursday 20th if we have enough Easter eggs)! Come and join the fun in the beautiful grounds and gardens of Hartland Abbey over Easter. Children will have a wonderful time searching all the woodland paths and walks for clues that will lead them to a hidden treasure trove of Easter Eggs. There will be traditional activities and games like Pin the Tail on the Bunny and easter egg decorating as well (only Easter weekend) The daffodils and spring flowers should be looking wonderful, making this a special day out for adults and children alike. The house will be open from 2-5pm at an extra charge. Dogs are very welcome provided they don't eat the Easter eggs first!

Grounds open 11am-5pm. Adults £8, All children over 2 £4.50 (including Easter Egg Hunt), Admission to house extra: Adults £4 Children free. Hartland Abbey, Nr Bideford EX39 6DT For further information please ring 01237 441496 /441234 - Visit Website

23rd April Bluebell Sunday at Hartland Abbey 11am-5pm. Bluebell Days at Hartland Abbey are legendary and a wonderful opportunity to visit at a reduced entry price when the valley is looking at its most beautiful. The bluebells at Hartland Abbey carpet the walks from the Walled Gardens to the sea. A restored woodland path links the Summerhouse to the Gazebo and Blackpool Mill overlooking the Atlantic. The restored Summerhouse was always a favourite spot for the family to picnic and for the children to play. If it is cold there will be a lovely log fire burning! See 'Barton Cottage' by the sea, the home of the Dashwood family in the BBC production of 'Sense and Sensibility'and the location for BBC's 'The Night Manager' by John Le Carre, . Along the way enjoy our bluebells, primroses, violets, wild anemones, wild orchids, foxgloves and much more. We love children and dogs and hope that you will bring as many as possible! There should be lots of lovely plants out in the gardens too; the early rhododendrons, camellias, tulips and later bulbs and early perennials amongst others. For the energetic, children and dogs, there will be plenty of opportunity for walking and exploring the 3½ miles of paths within the Abbey grounds.

Bluebell Day entry prices: Adults £6, Children (age 5-15) £1, Under 5 free. Your entry ticket to the gardens and grounds includes the Museum, Exhibition and Gift Shop. Parking free. Entry to the house £4 extra. The house will be open from 2-5pm (last admission 4.15pm). The Old Kitchen Tea Rooms will be serving their delicious light lunches and home made cream teas. Hartland Abbey, Nr Bideford EX39 6DT For further information please ring 01237 441496/441234 - Visit Website

Sunday 30th April Hartland Hartbreak Run at Hartland Abbey, Huge thanks to the hundreds of runners who puffed, panted and sweated their way round the course through some of North Devon's most stunning scenery on the Hartland Abbey Estate to raise thousands of pounds for the wonderful Children's Hospice South West in 2016. Lets make 2017 even more successful so start training soon for this most deserving cause! Angela Stucley November 2016

Well folks…It's 13 (ish) miles of uphill, downhill, through rivers, bogs and hedges and some really stunning scenery. Mind you, you won't get to see much more than about 2 foot in front of you….. .We are starting and finishing from the fabulous Hartland Abbey and are very fortunate that Sir Hugh and Lady Stucley have allowed us to run around their wonderful estate. You'll encounter the beautiful gardens of the Abbey - with bluebells in full flight - and then the rugged and unrelenting South West Coast Path. After a quick trip around Hartland Lighthouse it's in to the deepest darkest Devonshire countryside - keep your wits about you and you'll probably make it out alive. Back through the abbey grounds once more and up to the ruined Pleasure House overlooking the Atlantic, back onto the coast path and past (through?) a waterfall before once again leaving the coast path to explore some local woods. Once out of the woods there is the opportunity to run through the estate's area of bio-diversity before heading back to the Abbey for the finish. Doesn't sound that bad does it? Did I mention that there might be some hills? Simon Haywood

Are you up for the challenge? And raise money for charity. If you have any questions about the race please do get in touch, you can either drop me an email at the address below, give me a call or even write!

Our Address: Brook Cottage, Blakeshill Road Landkey, Barnstaple, Devon EX32 0NE Tel: 01271 831498 - Mobile: 07515 875651 Website: http://www.northdevonroadrunners.com Email: simon.haywood@virgin.net

MAY
Saturday 20th May Clovelly Lectures - now in its 6th year, holds interesting and informative annual talks and debates on world politics. Our first one this year will be:
CHAIRMAN : SIR MICHAEL BURTON . KCVO CMG
DIRECTOR : THE HONOURABLE MRS ROUS
RECEPTION-LECTURE-DEBATE-DINNER
"Can NATO defend Britain: What is the Russian threat " ?
Speaker: General Sir Richard Sherriff
DEP: SUPREME ALLIED COMMANDER NATO 2011 to 2014
For tickets and further information contact: clgenmail@gmail.com
JUNE
Thursday 1st June Summer WHAAM Musical talents of both youth and established entertainers are being approached for a new musical event to be held as part of the Westward Ho! Seaside Festival on Thursday 1st June. This event will take place at Kingsley Hall, Westward Ho! from 6.00 to 11.00pm in aid of the RNLI, Lifeboat Station, Appledore. This is part of a trilogy of events organised every year under the banner of WHAAM - Westward Ho! and Appledore Music Showcase: www.whaam-events.org Bands, singers, groups and musicians wishing to take part can contact John Barton on noahsark@uku.co.uk or 07725 056 094.
4th June Clovelly Seaweed Festival in aid of the N. Devon Hospice It was launched in 2015 and has been a great success. It is being held on Devon Day in 2017. Clovelly Seaweed Festival promotes seaweed for its immense health & nutritional benefits. As it is hugely versatile, quay kitchens will have a surprising variety of dishes and stalls will be selling a range of seaweed products and seaweed arts and crafts. There will also be plenty of entertainment for both adults and children to enjoy, such as "Know your Seaweed" talks, craft activities and workshops, Seaweed foot spa, street entertainment and live music throughout the day. The Seaweed Health Foundation will provide information on the benefits of seaweed for food and health. You will be amazed at the world of seaweed. Bring your own and ask the experts what is the best use for your particular selection. Admission charges include all entertainment. https://www.youtube.com/watch?v=8xBuN9toQms
JULY
Saturday 8th July Clovelly Gig Regatta, Gig racing is exciting and strenuous, with crews reaching speeds of nine knots in North Devon's powerful tidal waters. You're assured and exhilarating day's racing. So come along and cheer on the brave crews! Normal admission charges apply, please consult www.clovelly.co.uk for details.
16th July Clovelly Maritime Festival in aid of the Bideford Sea Cadets The day will be full of fun and packed with a programme of all sorts of activities and entertainment for all ages. This year there will be a second Clovelly Cup Race with the North Devon Yacht Club! They will be racing outside the harbour across the bay (if any yachtsmen and women are interested in taking part or being involved, please contact rachel@Clovelly.co.uk . It will be an amazing sight to see, with the boats surrounding the harbour and setting off around the race course. They will also be joining us in the harbour with information on their club and how to become a sea cadet. Throughout the day there will be music, street entertainment, activities and games for the whole family, including building your own miniature boats with The Plough, Arts & Crafts and The National Trust, Mermaid storytelling 'Tales from the sea', Shipwreck Survival, Punch & Judy, Beach Spa, plus face painting & henna tattoos and a variety of stalls selling food and event-themed arts & crafts. It is definitely a day to remember! Free entry for under 16's who come in maritime-themed fancy dress costumes! Standard admission charges include all entertainment.
July 31st, Woolsery Agricultural Show. Summer in North Devon would not be complete without a visit to this ever popular show. Classes include crafts, cattle and sheep, together with horse and pony competitions. There will be a Dairy Marquee with displays such as yoghurt and ice cream making and the chance for children to "milk a cow" along with competitions. You'll find bustling trade stalls offering locally made crafts and food with fairground rides and a bouncy castle for the children. There'll also be a family dog show, a display of hounds, the Young Farmers' "It's a knockout" and to finish the day, a parade of vintage farm machinery. It's a great summer day out for all the family! A separate admission charge applies
AUGUST
5th August to 6th August Clovelly Lifeboat Weekend in aid of the R.N.L.I. Held in aid of the RNLI, this popular event is a celebration of the Clovelly lifeboat and its volunteer crew. The Lifeboat House will be open to visitors and there'll be operational displays by the Clovelly lifeboat. It's a fun-packed weekend with games, competitions, entertainments, food and drink, music and other family fun in and around the harbour. Normal admission charges apply
SEPTEMBER
3rd September Clovelly Lobster and Crab Feast 10th Anniversary! Clovelly celebrates its famous lobsters and crabs sustainably caught by its fishermen with a great day out for all the family. Choose from a variety of crab and lobster dishes cooked on the quay or book a table at the Red Lion Harbour Restaurant and dine on delicious lobster and seafood platters. There'll be live folk music, chef cookery demonstrations, a prize draw for a magnum of champagne, local food and craft stalls, including plenty of freshly cooked lobsters and crabs, and beer tasting. Children will be kept entertained by street theatre, walkabout magic, balloon modelling and event-themed craft activities provided by The National Trust. It's in aid of the National Lobster Hatchery, Padstow, who will be exhibiting some of their baby lobsters prior to their release into Clovelly Bay at the end of the day. At the heart of the NLH's work is their lobster restocking project whereby local fishermen bring 'pregnant' female lobsters to the hatchery so that their delicate offspring are given a better chance in life by being raised in captivity without predators. These young lobsters are raised to a size where they can be released back into the sea and look after themselves. http://www.nationallobsterhatchery.co.uk/ (As seen on BBC2 TV 'Country Show Cook Off').
https://www.youtube.com/watch?v=lbMkHPKc2Lc Standard admission charges include all entertainment.
OCTOBER
Saturday 28 October Apple Day - Harvest Fayre It is Apple Season - so we are holding our second Apple Day with lots of lovely apple crafts and activities. On arrival at Clovelly you will see apple pressing by Gatcombe valley Juices outside the Visitor Centre, so please do bring a bag of apples, watch them being pressed and taste the fresh juice or if you wish, you can bring more for pasteurisation and bottling for which there will be a charge (£1.90 per 75 cl bottle). On entry to Clovelly (free for children under 7 years old), you will find the Apple crafts and activities in the Visitor Centre from 12:00-16:00.
The round shape of the apple with the great reds and greens makes the apple a perfect base for creating art. So enjoy some Apple Art with The Plough and either carve, sculpt, decorate or do all of them with your apple to enter the Apple Art Competition! There will also be live music, apple bobbing, apple stamping, and especially for adults, apple cup making, which you can then use to enjoy a refreshing cider drink (available at the café bar) or perhaps some fresh apple juice! Clovelly Court Gardens produce, including a pick of pumpkins, will be on sale and Merry Harriers Garden Centre will also have some of their interesting products on display. At 12 noon families can take part in a fun Harvest Hunt with the Clovelly tour guide, Jana Edwards, who will take you down the village street telling spooky stories and looking for clues to win a harvest treat, finishing at the New Inn. Please book your place on arrival as spaces are limited.
Apple pressing: 11:00-13:00, Apple day activities: 12:00 - 16:00; Harvest Hunt 12:00-1:30.
Please note that you can travel by bus from Barnstaple and Bideford to Clovelly. CLICK HERE for the Stagecoach South West timetable.
NOVEMBER
18th November 18 Clovelly Herring Festival. Clovelly was once a major centre for herring fishing and our annual Herring Festival is held to promote these tasty, nutritious 'Silver Darlings' and support carefully managed fishing as carried out by our local fishermen. The village once depended on the harvest of herring, which are caught in superb condition for a short season off its coast. Records go back over 400 years and in 1749, there were a hundred herring boats in the port. When fishing was good, 9000 herring could be landed at one time. Those days of massive catches are long gone and there remain just two herring fishermen who still employ sustainable fishing methods using drift nets and long lines. Maritime historian and writer, Mike Smylie, will return with his 'Kipperland' exhibition, which is devoted to the history of the herring. He will also be turning herring into delicious and delicate-tasting kippers and bloaters in his smokehouse. There will also be net making, flax processing and a curragh on show provided by 'Flaxland'. Enjoy a wide variety of herring dishes in the quay kitchens or at the Harbour Bar, cookery demonstrations, live shanty and sea song singers, stilted entertainers, other local food and craft stalls, a photographic exhibition of Clovelly herring fishing, a Herring Hunt, face painting, henna tattoosand National Trust event-themed, free craft activities. Standard admission charges include all entertainment.
Clovelly Herring Festival featured in:
http://www.boatstories.co.uk/fishing-for-clovelly-herring.html
Countryfile Magazine
Channel 4's River Cottage series

http://www.timesonline.co.uk/tol/life_and_style/food_and_drink/article6977974.ece
http://www.bbc.co.uk/devon/content/articles/2008/11/04/clovelly_herring_feature.shtml
http://www.guardian.co.uk/travel/2008/sep/20/fivebest.uk
DECEMBER
26th December Boxing Day Barbecue. Join us for our Boxing Day Barbecue on the quay at Clovelly. With FREE entrance into the village all day, why not have a walk on the estate then come along to the barbecue where there will be live music, mulled wine, and even a treasure hunt if you are up to it. It should make the perfect follow-up to your Christmas Day. The barbecue runs from 12:00 to 3 pm.

NORTH DEVON COAST AND COUNTRY CHRONICLE 2016.
A colourful reminder of the year around the Bideford Bay area and Exmoor.
Looking forward to a bright and beautiful 2017 on the North Devon Coast. Thanks for visiting and following.

NORTH DEVON COAST AND COUNTRY PRESS RELEASES - see North Devon Focus Blogspot

---

PRESS RELEASES FROM THE DEVON WILDLIFE TRUST www.devonwildlifetrust.org
*DWT has 11 Local Groups based around the county. All play an important role in DWT's work and are always looking for more volunteers.
*DWT cares for some 40 nature reserves around the county. Most are open to the public.
*DWT currently has over 31,000 members.
*DWT has been protecting Devon's wildlife for over 40 years. Click here to view archive Devon press releases

---

You will find many local events and interesting articles in local community monthly newsletters and church magazines so don't forget to lend your support and pick up a copy of the "Parkham Pie" or "The Village News" covering the Parkham Area or Bucks Mills, Clovelly, Hartland and Woolsery

Available at:

Hartland Village Shop, Woolsery, Clovelly Post Office, Bucks Cross Post Office, Clovelly Cross Petrol Station, Clovelly Church, Bucks Mills Church

Its Free! - Click here to add your event
---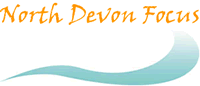 PROMOTING THE COAST AND "COUNTRY" SIDE OF BIDEFORD BAY & BEYOND SINCE 2002
---
Selection of Event Archive Photos & Features

2005
2005
2005
2005
2011
Bideford Music Day
Appledore Arts Festival
Woolsery Show
Woolsery Street Fayre
Clovelly Herring Festival
View more photos of the North Devon Coast and Countryside and events throughout the year on our BLOG - FLICKR and FACEBOOK - YouTube pages.