COAST & COUNTRY CALENDAR
North Devon Events - Contact Local TIC's for 2020 details
Barnstaple Events
Bideford Cinema
Big Sheep
Burton Art Gallery
Clovelly Events
Hartland Abbey
Ilfracombe Events
Plough Arts Centre
Landmark Theatre
Queen's Theatre
St. Anne's Arts
North Devon Church Services
Devon Traffic Information

MARCH
Lentsherd, Clovelly

Hartland Abbey Spring Flowers

APRIL
Clovelly Wedding Fair
Hartland Abbey Bluebell Days
Easter Clovelly


Hartland Hartbreak Run

MAY
Great Torrington May Fair
Westward Ho! Potwolloping Festival
JUNE
Seaweed Festival

Ilfracombe Victorian Celebrations

North Devon Festival
Gold Coast OceanFest, Croyde
South Molton Vintage Rally
South Molton Old English Fayre
Vintage Traction Engine & Vintage Car Rally
JULY
Lundy Island Gig Row

Bideford Water Festival


All Things Morris

Woolsery Show

Clovelly Maritime Festival

AUGUST
Appledore Regatta
Bideford Regatta Bideford Water Festival
Bradworthy Carnival
Clovelly Rum Race
Clovelly Lifeboat Day
Clovelly Pilot Gig Regatta
Great Torrington Carnival
Hartland Carnival
Hartland Summer Craft Fayre
Holsworthy St. Peter's Fair
Holsworthy Agricultural Show
Ilfracombe Birdman
Ilfracombe Rescue Day
Ilfracombe Carnival
North Devon Show
West Quay Fun Day, Appledore
West Down Scenic Run




Legendary Grand Tour
SEPTEMBER
Apppledore Book Festival
Bideford Carnival


Clovelly Lobster & Crab Feast

OCTOBER
Clovelly Apple Day


NOVEMBER

Clovelly Herring Festival
North Devon Remembers - North Devon Festival Remembrance Concert
Clovelly Xmas Lights

Bideford New Year Celebrations
A TOP 10 NEW YEAR CRACKER
"More than 10,000 revellers gather in fancy dress to join in one of the West Country's largest parties…As midnight approaches everyone gathers on Bideford's Long Bridge to wait for the parish bells to ring in the New Year" - As featured in the Daily Mail, Saturday December 17 2005 - TOP 10 NEW YEAR CRACKERS.


North Devon Mini Register Legendary Grand Tour

North Devon Focus Coast & Country Chronicle is a local community page for North Devon news or coast and countryside media releases. We are proud to have been promoting North Devon and the Bideford Bay area since 2002. We also welcome submissions from North Devon Local Event organisers. We would like to take this opportunity to thank you all for visiting the North Devon Focus site, sadly due to Covid19 all the annual events were cancelled since March 2020 but I do hope we can all look forward to a brighter "Event Full" 2021. The listing is free for anyone wishing to promote, local village/church events, charity or nonprofitmaking fund raising organisations. It is also free for local country markets, North Devon musicians, North Devon Arts and festival organisers who wish to promote gigs, events or exhibitions. As Covid restrictions ease, one Devon author is looking forward to meeting readers again. Liz Shakespeare, whose books are inspired by the people, history and landscapes of Devon, will be attending a number of events this summer to sign copies of her books and to talk to members of the public. Liz will be signing copies of all six of her books at a number of events around the region Click here for details on the North Devon Focus Blog


You can follow regular media releases and blogposts on our mobile friendly BLOG, view more photos of the North Devon Coast and Countryside and events throughout the year on our Instagram - FLICKR - FACEBOOK pages and YouTube channel.

Click here to add your event to the 2021 Community Calendar - It's Free!

NORTH DEVON COAST & COUNTRY EVENTS

CLICK HERE FOR The Big Sheep Events and Gigs

SEPTEMBER

22nd July-6th October Art Exhibition at The Burton at Bideford Art Gallery and Museum, Kingsley Road, Bideford EX39 2QQ. Exhibition showcasing the work of contemporary artists addressing cultural, social and political issues through the medium of clay. Featuring 35 artists and 10 nationalities: all use ceramics as a powerful way of conveying important messages about contemporary issues. A significant exhibition in light of the BLM and #MeToo movements. You are invited to take a wander through their worlds. Contact: >Website Tel No: 01237 471455 Email: info@theburton.org

OCTOBER
2nd-31st October Programme of Events at The Burton at Bideford Art Gallery and Museum. A month long programme of food-related demos, workshops, fun and frivolity in celebration of The Burton at Bideford's 70th birthday. From cooking demonstrations from top chefs and wild food foraging to sea shanties, printing and collage workshops, storytelling and more. IN AID OF: The Burton at Bideford
The Burton at Bideford, Kinglsey Road, Bideford, EX39 2QQ. Tel No: 01237 471455 -Email: info@theburton.org >Website
6th October-10th December Photography Exhibition, The Burton at Bideford Art Gallery and Museum, Kingsley Road, Bideford, EX39 2QQ Recently acquired by The Burton at Bideford, An English Eye is a collection of photographs by renowned local artist-photographer, James Ravilious. The collection provides an important record of life in North Devon between 1972 and 1997, and also represents the best of James Ravilious' work as a whole. Son of Eric Ravilious (war artist, engraver and designer) and Tirzah Woodward (artist and wood engraver), James Ravilious worked as an art teacher in London before moving down to Devon in 1972 where he took up photography professionally. Beaford Arts commissioned him to take images for a project called Beaford Archive, set up to capture the fast disappearing traditional landscapes and practices of rural life in Devon. During the lifetime of the project, James Ravilious took more than 80,000 black and white photographs. The English Eye is a retrospective exhibition of James Ravilious' work. Curated by the artist himself alongside the photographer and writer Peter Hamilton (1996-97), the series of photographs grew out of a monograph of James' work published by The Royal Photographic Society's Pictorial Group in 1989. It showcases James' natural ability to perfectly capture the inner narrative of his subjects, and chronicles both the people and the landscape of rural Devon from the 1970s to the late 1990s. Working primarily in black and white, his work was influenced by English landscape artists as well as photographers such as Henri Cartier-Bresson and Edwin Smith. He developed a distinctive technique using older, uncoated lenses on his Leica rangefinder camera. A compensatory development process gave his photographs a subtle and 'silvery' quality. Last year, The Burton secured this collection for the future with the help of the Bideford Bridge Trust and the Friends of the Burton. It now forms an integral part of the Burton at Bideford's Permanent Collection.
Contact: Website Tel No: 01237 471455 Email: info@theburton.org
NOVEMBER
Sunday 21st November Clovelly Herring Festiva 2021 10am to 4pm Clovelly Herring Festival always falls in November. It's the time of year when our historic village celebrates the coming of the great "Silver Darlings", better known as Herring. We celebrate and promote this tasty, nutritious fish whilst supporting sustainable fishing. The Maritime historian and writer, Mike Smylie, attends with his "Kipperland" exhibition, which is devoted to the history of all things herring. Mike also turns the herring into delicate-tasting kippers and bloaters in his smokehouse for sale. Flaxland will provide their exhibitions and demonstrations. An opportunity to discover how the flax plant is used to make a vast range of goods. On the quay, kitchens serve a variety of delicious herring specialities along with beer, gin and cider tastings, local food and craft stalls. Throughout the day there will be live music, street entertainers, face-painting, art workshop, an exhibition of Clovelly herring fishing, tasters & recipes, and children's activities. Herring, an oily fish, whether fresh or smoked, is an excellent source of some great health benefits, such as low mercury and high protein content. Herring contains many key nutrients, such as Omega-3 fatty acids (apparently giving good effects on brain, eyes, heart and muscle function) and other nutritional benefits with so many vitamins, including Selenium, etc.Standard admission charges include all entertainment.
The Clovelly Herring Festival features in lots of publications and TV programmes and is one of the best five autumn food festivals. Contact: Website
DECEMBER
NORTH DEVON COAST AND COUNTRY CHRONICLE 2019.
A colourful reminder of the year around the Bideford Bay area and Exmoor.
Sadly no event pictures in 2020 but we are looking forward to a brighter and beautiful 2021 on the North Devon Coast. Thanks for visiting and following.
NORTH DEVON COAST AND COUNTRY PRESS RELEASES - see North Devon Focus Blogspot

---

PRESS RELEASES FROM THE DEVON WILDLIFE TRUST www.devonwildlifetrust.org
*DWT has 11 Local Groups based around the county. All play an important role in DWT's work and are always looking for more volunteers.
*DWT cares for some 40 nature reserves around the county. Most are open to the public.
*DWT currently has over 31,000 members.
*DWT has been protecting Devon's wildlife for over 40 years. Click here to view archive Devon press r eleases

You will find many local events and interesting articles in local community monthly newsletters and church magazines so don't forget to lend your support and pick up a copy of the "Parkham Pie" or "The Village News" covering the Parkham Area or Bucks Mills, Clovelly, Hartland and Woolsery

Available at:

Hartland Village Shop, Woolsery, Clovelly Post Office, Bucks Cross Post Office, Clovelly Cross Petrol Station, Clovelly Church, Bucks Mills Church

Its Free! - Click here to add your event
---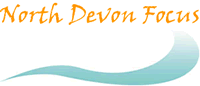 PROMOTING THE COAST AND "COUNTRY" SIDE OF BIDEFORD BAY & BEYOND SINCE 2002
---
Selection of Event Archive Photos & Features

2005
2005
2005
2005
2011
Bideford Music Day
Appledore Arts Festival
Woolsery Show
Woolsery Street Fayre
Clovelly Herring Festival
View more photos of the North Devon Coast and Countryside and events throughout the year on our BLOG - INSTAGRAM - FLICKR and FACEBOOK - YouTube pages.